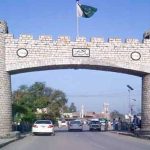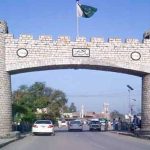 RAWALPINDI: Lahore High Court (LHC) Rawalpindi bench on Thursday will conduct hearing on pleas submitted by Pakistan Peoples Party (PPP) co-chairman Asif Ali Zardari over ex-prime minister (PM) Benazir Bhutto murder case verdict.
Zardari had filed as many as three pleas, demanding to execute former president Pervez Musharraf.
Earlier, LHC Rawalpindi bench had issued notice to prosecutor for September 27 over bail pleas of two former police inspectors convicted in ex-prime minister Benazir Bhutto murder case.
On August 31, ATC had announced the verdict in Benazir Bhutto murder case after nine years, and declared former president Pervez Musharraf absconder.
The court had directed to forfeit the property of Musharraf while it also sentenced former Rawalpindi CPO Saud Aziz and former Rawal Town SP Khurram Shahzad to 17 years in prison, and fined them Rs5 lac apiece.
Furthermore, the court also released the other five suspects, who were nabbed in this case, over lack of evidence against them.
Benazir Bhutto was assassinated in a gun-and-bomb attack outside Rawalpindi's Liaquat Bagh on December 27, 2007 while Musharraf was president. She was killed after addressing an election campaign rally in the city.
A trial of five suspects, who were arrested by police, started in February 2008 which was later handed over to FIA.
The ATC had indicted former president Pervez Musharraf in the case in February 2011, and in August the same year he was declared a proclaimed offender. A separate case was filed against his continuous absence.