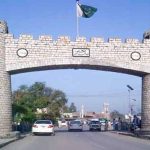 KARACHI: Chief Justice of Pakistan Saqib Nisar on Saturday warned that judicial system is being attacked adding that bench and bar should work together to make the institution stronger.
While addressing to the South Asian Association for Regional Cooperation (SAARC) law conference, Chief Justice said that the region is facing multiple problems while the issues of arbitration can be resolved.
CJP expressed confidence in rules of freedom and justice. He said that the judiciary has constitutional rights to prevent administration from misusing its powers.
Moreover, Sri Lankan Chief Justice Justice Sripavan said that Islam and Christianity are the center for enforcing law. The President of SAARC Law Conference Mehmood Mandiwala told that regional lawyers have been cooperating with each other since 25 years.
Others also spoke at the SAARC law conference including senior judge at Supreme Court Justice Asif Saeed Khoosa and Indian Supreme Court lawyer Venu Gopal. They discussed the importance and productivity of the conference underway.