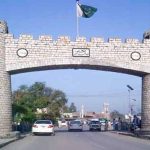 ISLAMABAD: A big breakthrough is expected over economic relations between Pakistan and Russia who has agreed to make investment in LNG pipeline laying down project. It is expected that an agreement in this regard will be signed during Prime Minister Nawaz Sharif's Russia visit next week.
According to high diplomatic sources Russia and Pakistan has agreed to restore economic and financial relations after the extended cold car. Russia has agreed to lay-down the LNG pipeline from Karachi to Lahore. Russia will invest $ 2 billion on the project.
Diplomatic circles called this a new turn in the economic relations between the two countries after the decade of 1970.