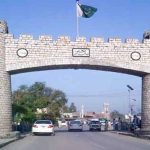 ISLAMABAD: Terming the budget 2019-20 as the budget of PTIMF, Chairman Pakistan Peoples Party (PPP) Bilawal Bhutto Zardari Friday said that the budget was approved through rigging as the speaker did not issue production orders for the opposition members.
He was talking to newsmen outside the parliament house, he said that the PPP members were not allowed to speak in the house. He said that the speakers of Musharraf and Zia period were more impartial than the current speaker. He said that the government was putting burden on the poor and giving relief to the rich.
He said that he would come on roads against the anti-poor budget and said that he would inform the people about anti-poor budget during his rally at Gujar Khan on Saturday. He said that he would fight against the government at every level. He said that 15 pc tax has been imposed on Thar Coal. He said that the government was snatching employment from the people. He said that the poor of their roof in name of anti-encroachment campaign.