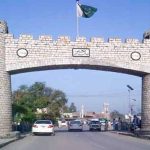 KARACHI: Demanding prime minister's resignation following the submission of the Joint Investigation Team's report before the Supreme Court, Pakistan Peoples Party Chairman Bilawal Bhutto Zardari said on Monday that delaying the decision to step down will not solve any problems but only invite crisis.
"PPP believes that the JIT report submitted before the Supreme Court today starkly concluding that the prime minister has failed to justify assets and the means of income is a stinging indictment after which Nawaz Sharif has totally lost moral and political authority to continue in office and must therefore resign," he said.
Bilawal, in a statement issued, said that two honourable judges of the initially formed five-member bench of the apex court has already pronounced the prime minister to be guilty.
PM and his family's assets beyond their known means, observes JIT
"The remaining three honourable judges did not disagree with the findings of the two honourable judges but only called for further investigations through a JIT," the PPP chairman added.
He further said that as a result of the JIT's confirmation of a vast and inexplicable gap between known sources of income and the wealth accumulated by the Sharif family there was no other option for the PM but to resign before he is formally convicted by the Supreme Court.
"The PPP also rejects the notion that the current situation poses any threat to the democratic system," he added.
"Demanding the prime minister to resign as a result of serious questions of propriety of conduct having been established beyond doubt does not pose any threat to the system. If anything, it indicates that the system has the strength and resilience to demand and withstand change of guard in accordance with democratic traditions and principles," Bilawal said.
He added that the time for taking correct political decisions is short and advised Premier Nawaz Sharif to resign forthwith.