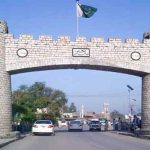 KARACHI: Pakistan Peoples Party (PPP) Chairman Bilawal Bhutto Zardari on Thursday demanded the government to suspend Federal Minister for Railways Sheikh Rasheed till the investigation into the tragic Tezgam fire incident is concluded.
The PPP's chairman expressed deep sorrow over the incident, and asked Rasheed to stop blaming the passengers for his own incompetency.
"Many such incidents have occurred under his ministership the prime minister must fulfill his commitments he had made prior to elections," he said.