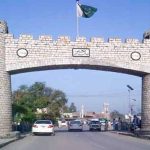 KARACHI: Chairman Pakistan Peoples Party (PPP), Bilawal Bhutto Zardari has reiterated the commitment of his Party and the people of Pakistan towards Kashmir cause assuring Kashmiris that every kind of moral and diplomatic support for their legitimate right to self-determination will continue.
In his message on the eve of Kashmir Day, Bilawal said that the issue was part of unfinished agenda of the partition of the sub-continent and the PPP policy on the Kashmir imbroglio remains the same as was during Shaheed Zulfikar Ali Bhutto and Shaheed Mohtarma Benazir Bhutto.
"PPP has always stood by the people of Kashmir in their struggle for their genuine right to self-determination and their issue will be raised at all the international forums with the fullest voice," he added.
Bilawal Bhutto Zardari pointed out that thousands of Kashmiris have been martyred at the hands of Indian occupying forces and their atrocities on the innocent people are rising.
PPP Chairman urged the international community and the United Nations to force India for implementation of UN resolutions for holding a plebiscite in Held Kashmir to determine their future.