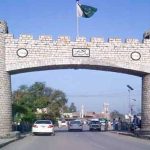 KARACHI: Chairman Pakistan Peoples Party Bilawal Bhutto Zardari has condemned terrorists bomb blast in Mohmand Agency resulting in martyrdom of 20 innocent Namazis and injuries of many others today.
In a press statement issued here, the PPP Chairman said that terrorists have stepped up their attacks on Mosques and Imambargahs to disrupt harmony and foment sectarian strife and divide the country. However, the nation of Pakistan is united and won't be scared by these coward beasts and their facilitators.
Bilawal Bhutto expressed sympathies with the families of the victims adding that the people of Pakistan won't forget their brothers and sisters who were mowed down by the extremists and terrorists.
He prayed for early recovery of the injured in the Mohmand Agency bomb blast.
Meanwhile, PTI leader Shah Mehmood Qureshi also strongly condemned the loss of innocent lives in the cowardly attack on a mosque in Mohmand agency. He condoled with the bereaved families.