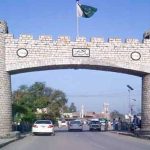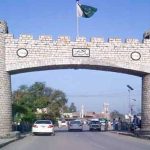 LAHORE: Chairman Pakistan People's Party Bilawal Bhutto Zardari has departed for Peshawar by road after his aircraft was halted from departing.
The party's representative Senator Mustafa Nawaz Khokar revealed: "The chairman was supposed to fly out to Peshawar today, however, they did not let the aircraft take off for departure."
He went on further to protest, "Permitting Imran Khan's aircraft to depart and stopping the PPP chairman from flying to Peshawer is unfair."
Furthermore, the PPP spokesman stated that the Election Commission of Pakistan had taken notice of previously erected barriers as well, however the hindrances have continued in spite of that.
Later on, Pakistan People's Party (PPP) chairman Bilawal Bhutto Zardari said in a Twitter message, "While PM select was allowed to fly. Our permission was canceled after shortly afterwards. After having been on the road for 2hrs am now told permission is now granted. Bizzar. Plan on getting to Peshawar come what may,".