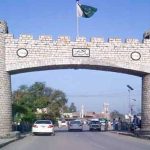 PESHAWAR: Pakistan People's Party (PPP) chairman Bilawal Bhutto Zardari has said that not enough actions had been taken against terrorism due to which the entire Pakistan was grieving after the Mastung blast.
Addressing a press conference here in Peshawar on Saturday, the PPP chief said solution to extremism and terrorism had so far not been found adding that the menace was resurfacing in the country.
Regarding the electioneering for the upcoming general elections, Bilawal complained that they were not being allowed to run campaign.
He said; however, his party will take part in the election enthusiastically despite the current circumstances.
Bilawal also announced to cancel a rally in Malakand following the deadly blast Mastung saying he could not jeopardize the security of his party stalwarts.