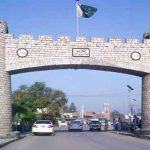 ISLAMABAD: Chairman Pakistan People's Party (PPP) Bilawal Bhutto Zardari said he is hopeful to get justice from the apex court in Benazir Bhutto murder case.
Speaking to media here, he said: "We expect the Supreme Court will deliver justice in this case." He said that no decision had been given regarding Pervez Musharraf who is currently out of country.
Bilawal rued the officials nominated in the case had again been restored on their duties. The PPP chairman recalled the Shaheed Benazir Bhutto was facing threats during her entire election campaign in 2007, but no measures were taken to protect her.
Soon after the assassination, Bilawal said, the crime scene was washed with person being held accountable for this act.
It's our third generation knocking the court's door to seek justice in cases of Zulfikar Ali Bhutto's murder and assassination of Benazir Bhutto.
Earlier in the day, the Supreme Court bench, headed by Justice Asif Saeed Khosa, resumed hearing of a petition seeking suspension of bails granted to two police officers accused in the murder case of Benazir Bhutto.
On August 31, an anti-terrorism court announced its verdict in the December 27, 2007 assassination of former premier Bhutto, acquitting the five accused while declaring Pervez Musharraf as absconder.
The court had also ordered confiscation of the movable and immovable property of Musharraf, who was implicated in the case in February 2011.
The court found Saud Aziz, who was the city police chief at the time of the assassination of Bhutto, and Khurram Shahzad, former Superintendent of Police (SP) Rawal Town in Rawalpindi, guilty of mishandling the crime scene and awarded them imprisonment of 17 years each.
It also imposed a penalty of Rs 500,000 each on both the convicts and ruled that in case of non-payment of the fine they will have to undergo additional imprisonment of six months. However, the high court later granted them bail.