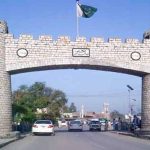 ISLAMABAD: Pakistan Peoples' Party (PPP) chairman Bilawal Bhutto Zardari on Wednesday while rejecting the government's report into Pakistan International Airline's plane crash in Karachi and demanded an independent probe into the issue.
The PPP chairman took to the microblogging website Twitter and said that Prime Minister Imran Khan used to say that the railway minister should be sacked if there's a train crash and if there's a plane crash aviation minister should be sacked.
He said that the prime minister now blames the pilot and air traffic control for the plane crash.
Bilawal went on to say that the process of making scapegoats by blaming the victims of the accident should be stopped.
"We want an independent investigation into PIA plane crash," he added.