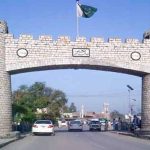 GOA, India: Foreign Minister Bilawal Bhutto Zardari stated that Pakistan's stance on the Kashmir issue remains unchanged. He emphasized that his visit to India was solely to express Pakistan's commitment to the SCO and that there has been no change in diplomatic relations between the two countries despite his rare visit.
Addressing a news conference here, Bhutto Zardari accused India of taking illegal steps in August 2019 and violating UN resolutions with its actions. He maintained that Pakistan has a clear and unwavering stance on the Kashmir issue and that India's "one-sided actions" have had a negative impact on bilateral relations.
Bhutto Zardari expressed the Pakistan Peoples Party's consistent position that Islamabad and New Delhi should have positive and routine bilateral relations. He asserted that it is crucial for India to reverse its unilateral and illegal actions from 5 August 2019 to create an environment conducive to bilateral dialogue.
Bhutto Zardari responded to a question by saying that Pakistan always stands by international law and UN Security Council resolutions on the Kashmir dispute. Furthermore, he expressed regret that India did not issue visas to Pakistan's Blind Cricket Team to participate in a tournament and said that India should not hold sports hostage to its foreign policy and politics.
He also criticized India for convening the G-20 Leaders' Summit in Srinagar, a disputed territory, and stated that this action shows India's arrogance and violation of international law.