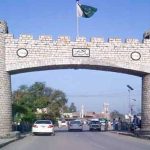 KARACHI: Pakistan Peoples Party (PPP) Chairperson Bilawal Bhutto Zardari has said that he personally held former president Pervez Musharraf responsible for the murder of his mother Benazir Bhutto.
During an interview with a foreign news agency, Bilawal said he did not hold responsible the person who fired at his mother adding that Musharraf exploited the situation while hiring assassins.
Bilawal went on to say that Musharraf asked Benazir to cooperate with him directly threatening my mother that only the cooperation could guarantee her protection.
Replying a question that many people consider Asif Ali Zardari responsible for the murder of Benazir, Bilawal said it was tantamount to call an innocent an oppressor.