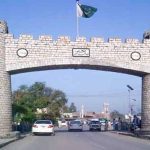 KARACHI: Pakistan People's Party (PPP) Chairman Bilawal Bhutto slammed the ousted prime minister Nawaz Sharif for the ongoing turmoil in Balochistan.
In his twitter message, the PPP chairperson has said that the ousted prime minister did not want the government to complete its tenure.
Bilawal raised the question that in the current situation even one federal minister did not go to Balochistan.
He wrote, "Does the federal government even care about what's happening in Balochistan? Has a single federal minister even gone there? It's seems Nawaz doesn't want govt to complete its term."
Let it be known that that a no-confidence motion against Chief Minister Balochistan Sanaullah Zehri was submitted on January 2 by lawmakers Syed Agha Raza and Abdul Qudoos Bizenjo, containing the signatures of 14 MPAs.