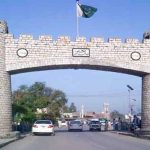 KARACHI: Chairman Pakistan Peoples Party (PPP) Bilawal Bhutto-Zardari on Friday called an emergency meeting of his party's senior leadership to talk about the ongoing political situation amid PTI planned protest on November against Prime Minister Nawaz Sharif.
The emergency meeting will be held in the party's headquarters at Bilawal House. The meeting will tend to discuss the ongoing political situation of the country.
Senior leaders of party including Yousuf Raza Gilani, Pervez Ashraf, Qamar Zaman Kaira and Qaim Ali Shah amongst others will participate in the meeting.
Earlier Bilawal Bhutto Zardari strongly condemned police baton-charge on Pakistan Tehreek-e-Insaf (PTI) workers in Islamabad. "Youth Convention is a democratic process and PPP strongly condemns any such act which prevents any democratic process," said the PPP leader.
He said:"police is to maintain law and order, not to spoil political program and misbehave with women".
Police on Thursday arrested over 100 workers of the PTI as they gathered in Sector E-11 area to attend a Youth Convention ahead of party's planned "lockdown" of the federal capital and hours after Islamabad High Court's order against the PTI's plan.
The convention was being held hours after Imran Khan said he would go ahead with his plan of closing down the capital come hell or high water. He said he would challenge the orders passed by the Islamabad High Court.