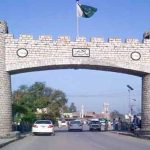 KARACHI: Chairman Pakistan Peoples Party Bilawal Bhutto Zardari has taken notice of manhandling of protesters, including women outside Karachi Press Club and asked Sindh government to ensure that peaceful protests are not dealt with use of force.
In a statement, the PPP Chairman said that holding peaceful protests or sit-ins without disturbing the law and order was democratic right of each and every citizen hence it should be protected.
Bilawal Bhutto Zardari further said that PPP believes in human rights, rule of law and right of peaceful assembly for everyone adding that the administration should be directed to uphold and respect citizens basic rights.