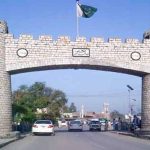 KARACHI: The fate of opposition Pakistan Democratic Movement hangs in the balance as Pakistan Peoples Party chairman Bilawal Bhutto-Zardari on Sunday tore apart the show-cause notice issued to it by the PDM in a clear message to the alliance that the future relied entirely on mutual respect.
The PDM already suffered a blow last week when the Awami National Party quit it over 'its hijacking by some member parties'.
The crucial meeting of PPP's Central Executive Committee was scheduled to conclude by the sunset, but as discussions on multiple issues prolonged the sitting at Bilawal House, there was consensus among 50 party leaders attending the meeting from across the country to continue the session till Monday (today).
A number of points on the agenda shared with the media before the CEC meeting came under discussion but the most crucial moment arrived when the leaders were asked to respond to show-cause notice issued by the PDM for its recent policies.
"The meeting participants reacted with slogans and clapping over his action. The chairman was clear that opposition parties enjoy mutual respect and no one has the right to make any independent party accountable for its policies, ideology and strategy. It cannot be tolerated. The PDM notice doesn't carry any legal value."
The PPP, however, kept its doors open before making a final decision though many party leaders did not agree with most of the PDM policies and actions in recent past. The final word of the CEC is likely to emerge after the meeting concludes. Some party leaders believe that the PPP may not go outright for the ANP-like decision.