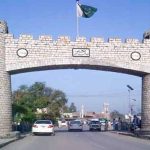 MUZAFFARABAD: Foreign Minister, Bilawal Bhutto Zardari on Monday said holding a G- 20 countries' tourism group meeting in Srinagar was a sheer violation of the UN resolutions on Kashmir.
Addressing special special session of the AJK legislative Assembly, he said the people of Kashmir had been denied of their basic right of self determination for decades and now holding a such meeting in a most militarized zone of the world was not the prove that normalcy had returned adding the right of the people could be usurped in the region.
. He said that the Kashmir issue was an unfinished agenda of the partition of India. He highlighted India's hostile statements regarding Azad Kashmir, stating that for 75 years, the Kashmiri people have been deprived of their rights, and Kashmir has become an occupied prison where the Kashmiri lands are being seized.
He said that India's actions are a violation of international law and that India cannot change the reality of state-sponsored terrorism in Kashmir. He called on India to abide by the resolutions of the United Nations Security Council.
Bilawal emphasized that India is misusing the presidency of G20 and is trying to convince the world that Kashmir is a non-disputed territory. In reality, Kashmir is an internationally recognized disputed territory. He rejected the actions taken by India on August 5th 2019 and expressed solidarity with the Kashmiri people, stating that Pakistan's stance on Kashmir is incomplete without their voice.
The Foreign Minister stated that Pakistan desires good relations with neighboring countries, including India. "Pakistan wants to resolve all outstanding issues, including the Kashmir issue, through negotiations. It is India's responsibility to create conducive environment for meaningful dialogue on the Kashmir issue.
Bilawal further stated that while they can offer a cup of tea, they will also defend their country.