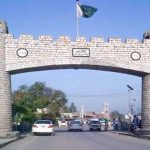 ISLAMABAD: Federal Law minister Azam Nazir Tarar Tuesday presented Supreme Court Practice and Procedure Amendment bill in the National Assembly to curtail the suo motu notice of the Chief Justice of Pakistan.
Prime Minister Shehbaz Sharif was also present in the national assembly. The law minister said that his ministry was mulling over the issue as the lawyers bodies were also demanding legislation on suo motu notice powers of the chief justice.
On the demand of the members of the speaker Raja Pervez Ashraf referred the bill to the standing committee for detailed deliberation.
Earlier, the federal cabinet approved Judiciary Reforms bill for regulating the power of suo motu notice of the Chief Justice of Pakistan under Article 184/3. According to the bill three senior judges of the supreme court will decide about the suo motu notice.
According sources, the federal minister presented the draft bill in the cabinet, which was approved by the federal cabinet, which was chaired with prime minister Shehbaz Sharif. According the draft bill, appeal against decision in suo motu notice cold be filed within 30 days.
According to the draft bill committee of the senior judges would decide the formation of the benches of the supreme court.
The government has also summoned a joint session of parliament on April 10, where the bill will be presented.
Meanwhile, the National assembly passed a resolution, calling for elections in all provinces simultaneously. The resolution was presented by minister for information Marrriyum Aurangzeb.