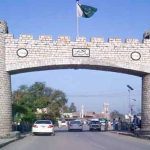 NEW YORK— Foreign Minister Bilawal Bhutto Zardari defended and extended support to the trip of former prime minister Imran Khan's to Russia which according to Imran Khan was the reason behind toppling his government as the United States was not happy.
In his maiden visit to the US, Bilawal addressed a press conference in New York and said that Imran Khan's visit to Russia was in line with Pakistan's foreign policy. There was no possibility that Imran Khan would have known about Russia's plan to invade Ukraine, said Bilawal while responding to a query pertaining to his take on the former premier's Russia trip amid European and America's concerns.
Former PM Imran took a trip to Russia from February 23-24 at the invitation of Russian President Vladimir Putin, amid concerns from US and European countries. During the time, a number of Western countries had imposed sanctions on Moscow for its military deployment into parts of eastern Ukraine.
"As far as the former prime minister [Imran Khan]'s trip to Russia, I would absolutely defend it. Pakistan's prime minister conducted the trip as part of his foreign policy and without knowing, no one is psychic, no one has a sixth sense, There was no way we could have possibly known that would have been the time that the current conflict will start," he said.
Bilawal was accompanied by Pakistan Permanent Representative to the UN Munir Akram and envoy to US Masood Khan.
"And I believe it's very unfair to punish Pakistan for such an innocent act," Bilawal added.
Bilawal maintained that the country was clear on the principles of the United Nations and it was not part of any conflict. "We will continue to emphasise the importance of peace, we will continue to emphasise the importance of dialogue and diplomacy to resolve this [Russia-Ukraine] conflict as soon as possible.
Like his predecessor Qureshi, Bilawal also refrained from taking sides of any aggressor in the ongoing conflict, which has impacted oil and wheat prices as both the warring parties are the largest exporters of these items.