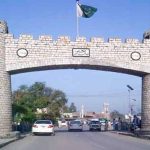 ISLAMABAD: Election commission has hailed the pilot project of biometric machines in NA-120 by-polls on Sunday (September 17) a success.
Reportedly, 88 percent votes vast using the machines were successfully verified however, 12 percent of those did not match the data provided by National Databse and Registration Authority.
According to the details, 100 biometric machines were installed in 39 polling stations.
A report is to be filed by the authorities concerned to the election commission regarding the experience of biometric voting.
Kulsoom Nawaz of Pakistan Muslim League-Nawaz contested for the constituency against Yasmin Rashid of Pakistan Tehreek-e-Insaf, Sheikh Yaqub of Milli Muslim League and Faisal Mir of Pakistan People s Party.
According to the unofficial results, Kulsoom Nawaz is leading the constituency and Pakistan Tehreek-e-Insaf is falling second.