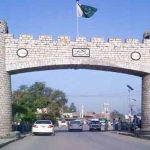 ISLAMABAD: Avi Dandiya, former worker of Bharatiya Janata Party (BJP) has stepped forward alleging his former party of being responsible for the Pulwama attack.
In a video circulating widely, the former BJP worker can be seen playing an audio file where two leaders of the Narendra Modi-led party can be seen conversing over how a war is required to certify victory in the approaching elections.
In the recording, the woman leader can be heard saying: "There won't be war just because you are saying it Amit Ji. How will you cause war without a reason?"
Her query is countered by the other leader who goes on to say: "The nation is very emotional on the issue of soldiers, this is where the situation needs to be worsened."
"Do you want to martyr soldiers? Nothing will happen with one of two. We did Uri and nothing happened," the female leader replies to which the leader says that their politics is based on security of forces.
Furthermore, the audio shows the woman informing the other leader of directing attacks on forces in Indian occupied Kashmir adding that he will get a bomb blast if that is what he wants while also stating that the effect of the attack on the families of the soldiers should also be considered, but is told that it's the only option left.
"There are many other ways Amit ji…I don't understand getting soldiers killed. I don't understand this but if you want we will get the blast done. 50-100 soldiers will be killed. Soldiers join the army to be martyred, but by the enemy. What can anyone do if you are the enemy of the soldiers," she states.
"I don't want to argue with you. We will do the work, you send the money. After doing the work on 12-13 February I will call you. Send the money," she states to which he responds that he will let her know.