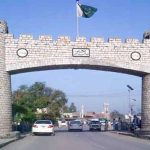 MUMBAI: The release of a highly anticipated Bollywood movie Padmavati has further compounded in a controversy after a ruling party leader offered a bounty of $1.5 million for the heads of the movie's star Deepika Padukone and director amid outcry that the film distorted Hindu legend.
Bharatia Janata Party ledare Suraj Pal Amu issued death threats against the filmmaker and the actress and announced reward for their beheading.
The movie "Padmavati" — depicting the life of legendary 14th-century queen Padmini — sparked the latest in a string of flash points from right-wing groups that perceive more clout under Prime Minister Narendra Modi, who has courted Hindu nationalists as part of his political base.
Members of the Rajput Karni Sena, a group associated with the warrior Rajput caste, claim it misrepresents history by depicting a love affair between the queen and a Muslim invader.
The group is further upset that the queen's midriff is exposed in a song sequence. They have called for a nationwide strike and backed the death threats against star Deepika Padukone and the film's director, Sanjay Leela Bhansali.
Meanwhile on Monday, Indian filmmakers said they have delayed indefinitely the release of the movie that has been the subject of weeks of violent protests.
Caste-based groups have been targeting "Padmavati", which was due to hit screens on December 1, over rumours that the movie depicts a romance between the queen and a Muslim ruler.
In a statement late Sunday Viacom18 Motion Pictures said they had "voluntarily deferred" the release date of the film, which has yet to be certified by India's censor board.
"We have faith that we will soon obtain the requisite clearances to release the film. We will announce the revised release date of the film in due course," it said.
The movie first ran into opposition in January when protesters belonging to the Rajput Karni Sena caste-based group attacked director Sanjay Leela Bhansali and vandalised the set during filming in Jaipur in Rajasthan.
The protesters are apparently unhappy about speculation that the film will include a romantic liaison between Rajput queen Padmavati, also known as Rani Padmini, and the 13th and 14th century Muslim ruler Alauddin Khilji.