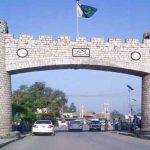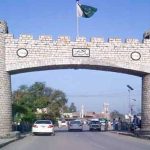 CHARSADDA: The faculty and students would observe the first anniversary of the deadly terrorist attack on the Bacha Khan University today as none of the dignitaries invited by the university administration as chief guest could confirm their presence.
Preparations have been completed as the university administration formed a nine-member committee for the anniversary event whereas the campus will remain closed throughout the day.
The university administration had invited all the government and military dignitaries at the federal and provincial level for attending the first anniversary. Among them are Prime Minister Nawaz Sharif, Chief of Army Staff General Qamar Javed Bajwa, federal ministers, Governor Khyber Pakhtunkhwa Iqbal Zafar Jaghra and Chief Minister Pervez Khattak.
Registrar of the university Salim Shah said that a formal ceremony to remember the departed souls would be held after which flowers would be laid on the martyrs' monument.
He also added that the event would conclude with collective prayers.
On January 20, around four terrorists entered Bacha Khan University in Charsadda district, roughly 50 kilometres (30 miles) from the city of Peshawar and killed 21 people and injured dozens.
Regional police chief Saeed Wazir told that most of the student victims shot dead at a hostel for boys on the Bacha Khan University campus.
Police, soldiers and special forces had launched a ground and air operation at the university in a bid to shut down the assault claimed by a Tehreek-e-Taliban Pakistan (TTP) faction and killed all four attackers.
Security forces said the young attackers had hidden in fields surrounding the Bacha Khan university in the northwestern town of Charsadda, taking advantage of fog that severely restricted visibility to enter the premises unnoticed.