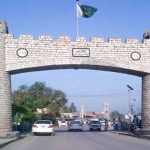 THATTA: A boat carrying at least 50 people including women and children capsized in the sea near Thatta's Bohara on Thursday.
The bodies of at least eight people have been recovered. Rescue efforts are underway to rescue the remaining passengers, which include women and children.
The devotees were on their way to attend New Bhitai Pir's mela.
The death toll is expected to rise, an official said.