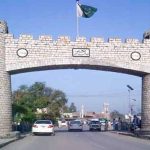 QUETTA: dead bodies of the 22 deceased coal miners who lost their lives in two separate coal mining accidents on Saturday, were returned home to Shangla on Sunday night.
The bodies were received by Pakistan Muslim League-N Khyber Pakhtunkhwa leader Amir Muqam and MNA Ibadullah Khan. Muqam announced a compensation of Rs0.1 million each for the relatives of the deceased.
The victims of the accident were identified as Liaqat Zada, Abdul Haq, Abdullah, Rahim Bar, Javed, Khalid, Muhammad Bashir, Hazrat Nabi, Abdul Lateef, Fazal Wahid, Gul Nairuz, Delawar, Najeebullah, Faujoon and Jehan Zar.
On Saturday, the first accident occurred in Marwaarh, 45 kilometres east of Quetta, which is the capital of oil and gas-rich Balochistan province, due to a gas explosion.
There had been 30 labourers inside the mine when the explosion occurred. All the injured miners were rescued and taken to the hospital, with 16 miners losing their lives.
Later in the day, another coal mine collapsed in Sooranj area, in which seven miners were killed. Two workers were rescued in an unconscious state, while bodies of two miners were recovered on Saturday night.
The rescue operation resumed on Sunday morning in which bodies of five more labourers were recovered.