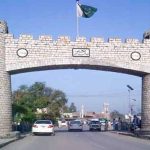 MUMBAI: Veteran Bollywood actor Shashi Kapoor breathed his last here on Monday evening.
The 79-year-old actor, part of the Kapoor family, who has been unwell for several months, died in a Mumbai Hospital where he was admitted for a routine dialysis.
The news of his death has been confirmed by Prithvi Theater, the institution that he founded.
Shashi Kapoor was born as Balbir Raj Kapoor on March, 18, 1938 in Kolkata.
He appeared in a large number of Hindi films as well as in a few English-language films. He has also been a film producer, director and assistant director in the Hindi film industry.
One of his last two projects was the Pakistani film 'Jinnah' (1998), a biographical film on Quaid-i-Azam Mohammed Ali Jinnah in which he was the narrator. Shashi retired from the film industry in the late 1990s.
He is famous for his dialogue: "Mere pas ma hain (I have my mother with me)" from his film Deewar, which also starred Amitabh Bacchan.
In fact, Shashi Kapoor is remembered for his willingness to act in films in which he was not the only hero.
He is the third and the youngest son of Prithviraj Kapoor, the younger brother of Raj Kapoor and Shammi Kapoor, the widower of Jennifer Kendal, and the father of Karan Kapoor, Kunal Kapoor, and Sanjana Kapoor.
He was honoured with the Padma Bhushan by the Government of India for his contributions to Art-Cinema in 2011. Later, he was awarded the Dadasaheb Phalke Award, making him the third member of his family to receive the highest award in Indian Cinema after Prithviraj Kapoor and Raj Kapoor.