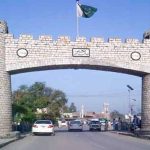 DUBAI: Pakistan captain Sarfraz Ahmed was approached by a bookie who made a spot-fixing offer to him during the ongoing ODI series against Sri Lanka in UAE, local media reported on Saturday.
Sarfraz rejected the offer and immediately reported the approach to the Pakistan Cricket Board's Anti-Corruption Unit (ACU), reports added. A day ago, it was reported that an "important" member of Pakistan squad had been approached by an international fixing syndicate, but the cricketer had foiled the spot-fixing bid and alerted the ACU officials.
Media reported that the cricketer in question was skipper Sarfraz, who was shopping with his family at a mall in Dubai when he was approached by a bookie ahead of the second ODI against Sri Lanka.
The bookie came up to the captain, who first thought he was a fan requesting for a selfie. The man, however, made a spot-fixing bid to Sarfraz who turned it down on the spot and reported the approach to PCB's security officials staying with the team.
Sarfraz also reported the approach to Director Security Colonel Azam in Lahore.
The board, following the incident, tightened security measures for the team and issued fresh instructions to the squad to stay away from irrelevant people.
PCB security officials also restored the curfew timings for the players in the aftermath of the approach. The curfew had been ended after Mickey Arthur took over as head coach.
The PCB has forwarded the investigation into the spot-fixing approach to the International Cricket Council's (ICC) Anti-Corruption Unit.
According to reports, the ICC will interview players including Sarfraz and team management.
PCB chairman Najam Sethi confirmed the approach, without naming the player.
"A player was approached. As per rules he immediately reported to PCB who informed ICC. Matters are jointly in hand. No further comment," he tweeted.
The bookie who allegedly made a spot-fixing bid to Sarfraz is believed to be an employee of Sharjah cricket stadium.
The suspect hails from Karachi and has been identified as Irfan Ansari, local news channel reported.
He offered spot-fixing related to bowling changes, the sources said.
The Sharjah stadium management has reportedly decided to take action against the employee in question.
Irfan was contacted by Geo News regarding the allegations, which he denied at first, but then said he "might have said something like that as a joke."
He could not be contacted again for elaborations.
Irfan is considered well known in the cricket circles in UAE and Pakistan.
Prior to the Pakistan-Sri Lanka series, there were reports that bookies were intending to approach players, in view of which the PCB's ACU team was already on alert and had tightened curfew timings for the team.
Pakistan play Sri Lanka in the fifth and final ODI at Sharjah on October 23. They have already sealed the five-match ODI series 4-0.