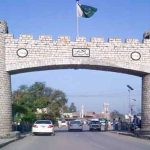 ISLAMABAD: Federal Minister for Narcotics Control Muhammad Azam Khan Swati and an independent senator from the erstwhile Fata Taj Muhammad Afridi are the richest senators with Rs1.21 billion and Rs1.22 billion assets, Khyber News reported. On the other hand, Jamaat-e-Islami Ameer Senator Sirajul Haq is poorest among the senators with Rs0.3 million worth of assets – including an inherited piece of land and Rs0.6 million in his bank account. This information was revealed in the Election Commission of Pakistan's document on assets and liabilities of lawmakers for the year 2019.
As per the details, Senate Chairman Sadiq Sanjrani owns a company in Malaysia, which has not been operational since 2008. He also possesses assets worth Rs100 million including over 23,000 kanals of agricultural land, while his spouse owns 1.5kg gold jewelry. PML-N's Chaudhry Tanveer Khan's agricultural property is worth Rs36.7 million, while his non-agricultural property values more than Rs47.4 million. He also has over Rs37.9 million in his bank account.
Taj Afridi — who owns assets worth Rs167.11 million in the UAE besides running businesses in Pakistan worth Rs111.45 million as well as investments valuing at Rs131.26 million. His liabilities are Rs376.51 million (business loans) in total.
In addition to owning 10 properties in the US and UAE valued at Rs701.92 million, Swati also holds assets worth Rs1.21 billion and an investment of over Rs475 million. He also owns Rs460.70 million worth of properties in Pakistan, has brought assets worth Rs205.25 million from abroad and has Rs59 million cash in hand, and Rs62.45 million in his and his spouse's bank accounts. His four vehicles value Rs59.46 million. He also has liabilities of Rs811.23 million abroad and the value of his assets minus liabilities is Rs121 billion.