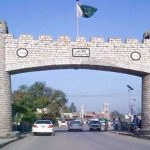 ISLAMABAD: President Mamnoon Hussain says Brunei Darussalam is close and trusted friend of Pakistan and emphasized for hard work for furthering cementing these relations.
He was talking to newly appointed High Commissioner to Brunei Darussalam Retd. Major General Tariq Rashid Khan in Islamabad on Thursday.
The President asked the High Commissioner to play his role to further improve relations between the two countries. He said there are vast opportunities of investments in both the countries and businessmen of both the countries should take benefit of these opportunities. He said to promote investment in both the countries, there is a need to establish air links between the two countries. He also emphasized for promotion of defence ties between the two.
He said Brunei Darussalam needs manpower and Pakistan can fulfill its requirement in this regard.