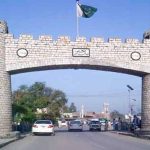 ISLAMABAD: The Finance Minister Ishaq Dar announced grant of 7.5 percent ad-hoc relief allowance in the pay and pensions of government employees from 1st of next month.
He said as per recommendations of the Committee formed by the government for the purpose, adhoc increases of 2011 and 2012 are to be merged with pay scales.
All government employees would get 25 percent increase in their medical allowance.
A pre-mature increment would be given to employees in grade five. Last year premature increment was given from grade one to four.
The Finance Minister said from 1st of next month all federal government employees with PhD or D.Sc would get an allowance of ten thousand rupees per month. This would replace the existing science and technology allowance of 7500 and PhD allowance of 2250 rupees.
Senior Private Secretary, Private Secretaries and Assistance Private Secretaries would get hundred percent increase in their special pay.
Orderly allowance and special additional pension is also being increased to twelve thousand rupees per month.
On the analogy of government employees, minimum wages for labourers are also being increased from the existing twelve thousand to thirteen thousand rupees per month.
Ishaq Dar said there would be 25 percent increase in the medical allowance of pensioners.
He announced resumption of the policy for revival of surrendered portion of commuted value of the pension.
The Finance Minister said the government would bear an additional expenditure of forty-six billion rupees on increase in pay, pension and allowances.
He said the government has also decided to own loan upto one million rupees and its markup payable by widow of a Shaheed by 30th of June this year.
He said the Prime Minister has decided that federal and Balochistan governments will together pay compensations worth 3.5 billion rupees to the affectees of Mirani dam.