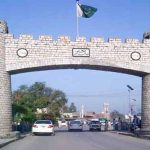 ISLAMABAD: The Islamabad Chamber of Commerce and Industry (ICCI) has urged the government to withdraw the recent hike in petroleum prices in order to provide relief and facilitate the general public as well as boosting the national economy.
In a statement issued here Monday, they expressed the concerns on consecutive increase in the prices of petroleum products by the caretaker government in its short tenure. They said that the decision would unleash a new wave of inflation for the common man and affect the growth of business activities.
Sheikh Amir Waheed, President, ICCI said that the caretaker government on 11th June 2018 had hiked the price of petrol by Rs.4.26 per litre, diesel by Rs.6.55 and kerosene by Rs.4.46 per litre while from 1st July 2018, it has again increased the price of petrol by Rs.7.54 per litre, diesel by Rs.14 and kerosene oil by Rs.3.36 per litre. Thus the caretaker government has so far made a cumulative increase of Rs.11.80 per litre in petrol price, Rs.20.55 in diesel and Rs.7.82 per litre in kerosene oil price which is unjustified as it would add to the miseries of the common man and put negative impact on trade and industry.
They said that in Pakistan major chunk of electricity was produced through furnace oil which has significantly increased the cost of production making local exports uncompetitive in the international market. They also said that exports have been struggling for the last many years while the twice increase in the price of petroleum products in a short span of time would make exportable products more uncompetitive in international market leading to further slump in exports and economic growth. Therefore, he called upon the government to revise its decision and withdraw the recent hike in POL prices to save the country from further difficulties.
Muhammad Naveed Malik Senior Vice President and Nisar Mirza, Vice President ICCI said that the increase in diesel price would further enhance transportation cost and create problems for agriculture sector.