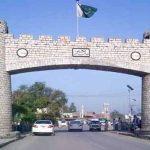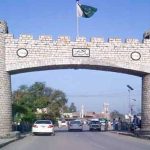 ISLAMABAD: The sale of sacrificial animals all over the country's makeshift cattle markets are gearing up as enthusiastic buyers throng the different markets and bazaars to collect their animals on the last weeks before Eid-UL-Azha.
A report aired by a private news channel said, While people thronged cattle markets a few days before Eid-UL Azha in the hope of striking a bargain, prices of sacrificial animals remained stubbornly high.
According to citizen, the people who had repeatedly visited these markets in a bid to make deal with traders of animals of their liking under their budget. Cattle Market in Islamabad where the bargain was at its peak.
"People do not take the trouble to bargain hard, and they end up paying more than the right price," said Muhammad Mukhtar Arif, as he haggled with vendors at the cattle markets Rawalpindi, and in I-9 Islamabad.
who claims to be an expert buyer, said he saw no extraordinary difference in the prices of sacrificial animals compared to last year's rates.
A vendor Hanif Qaduus said that he came from Punjab with his four billy goats and two bulls.
He added, "I am here for almost a week now and could only manage to sell one billy goat."
He maintained, "I am paying expenses for the space that I acquired in the cattle market and fodder of the animals which is too costly."
He said, "I will add these expenses into the prices of my cattle and charge the customers which is the right of every vendor."
Another citizen Umair Azam said, "I bought a billy goat for Rs80,000 on the insistence of my sons."
He said, "They are excited about getting the goat and I have to spend my savings to buy the sacrificial animal."
Similarly, a 33 year old Hanif Liaqat said, "I have been visiting the cattle market for a couple of days now and still, I am not able to find a sacrificial animal within my budget."
He added that prices in the cattle market are way higher than last year. "It seems difficult for me to find a billy goat within my buying capacity."
"So far sellers have not lowered prices to cover travelling expenses and costs associated with keeping animals in cattle markets," citizen remarked.
"We have come from Punjab and wish to celebrate Eid with our family members, but it seems difficult unless all of our 10 bulls are sold out," said one seller Jabir Khan from Multan, adding that his group had already sold out over 20 animals during the past
one week.