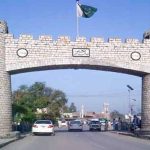 ISLAMABAD: By-polls in 35 constituencies of national and provincial assemblies were held across the country on Sunday.
370 candidates were in run for by-elections in 35 constituencies of national and provincial assemblies, out of which 218 candidates had contested from Punjab, 57 from Sindh, 59 from Khyber Pakhtunkhwa and 36 from Balochistan.
As unofficial results started pouring in after conclusion of the polling process, it emerged that Pakistan Muslim League-Nawaz (PML-N) and Pakistan Tehreek-e-Insaf (PTI) have managed to grab four NA seats each while PML-Q surprised everyone by winning two NA seats. MMA's Zahid Durrani emerged victorious from NA-35 Bannu.
Polling was carried out without any interruption from 8am to 5pm.
For the first time overseas Pakistanis also exercised their right to vote through i-voting.The ECP had launched the Overseas Voting System on September 1 for today's by-elections.
Out of 790,000 Pakistanis living abroad, of which 631,909 were eligible for i-voting, only 7,419 people registered to vote out of which 85 percent voted in today's by-polls.
Polling for the by-election was held in 35 constituencies on Sunday, with 11 seats each of the National and Punjab assemblies, nine of Khyber Pakhtunkhwa, and two each of the Sindh and Balochistan up for grabs.
Results from the 11 NA constituencies saw the Pakistan Tehreek-e-Insaf (PTI) and the Pakistan Muslim League-Nawaz (PML-N) secure four seats each.
Following are the unofficial results of all NA seats:
NA-35 Bannu: Zahid Akram Durrani wins
MMA's Zahid Akram Durrani won the seat by acquiring 60,944 votes against PTI's Naseem Ali Shah who bagged 37,489 votes. The seat was won by PTI chief Imran Khan in the July 25 polls.
NA-53, Islamabad: Ali Nawaz wins
PTI candidate Ali Nawaz Awan won by begging 50,943 against PML-N 's Waqar Ahmed who falls behind with 32,313 votes.
NA-56, Attock: Malik Sohail Khan wins the seat
Malik Sohail Khan of PML-N won by securing 1,28,499 votes against PTI's Malik Khurram Ali who was second with over 86,906 votes.
NA-60, Rawalpindi: Sheikh Rashid Shafiq wins
Sheikh Rashid Shafique won by securing 44,483 votes against PML-N's Sajjad Khan who stood second by begging 43,836 votes.
NA-63 Rawalpindi: Mansoor Hayat wins
PTI's Mansoor Hayat won by begging 71,782 votes against PML-N's Aqeel Malik got 45,490 votes.
NA-65, Chakwal: Chaudhry Salik Hussain wins
PML leader Chaudhry Salik Hussain, son of Chaudhry Shujaat Hussain acquired 100, 917 votes to win against TLP's candidate who acquired 32, 326 votes.
NA-69 Gujrat: Moonis Elahi win
PML leader Moonis Elahi emerged as victorious with 65,759 votes against PML-N candidateImran Zafar who bagged 14,956 votes to stood second.
NA-103 Faisalabad: Ali Gohar wins
PML-N's Ali Gohar won the seat by begging 76,626 votes against PTI's Saad Ullah who stood behind with 63,583 votes.
NA-124, Lahore: Shahid Khaqan Abbasi wins
Former Prime Minister Shahid Khaqan Abbasi won by securing 80, 789 votes against PTI's Ghulam Mahiuddin who stood second with 33, 256 votes.
NA 131, Lahore: Khawaja Saad Rafique wins
PML-N's Khawaja Saad Rafique won by begging 60,476 votes against PTI's Humayun Akhtar who secured 50,445 to stand second in the constituency that was won by PTI's chief Imran Khan in the July 25 polls.
NA-243, Karachi: Alamgir Khan wins
PTI leader Muhammad Alamgir Khan won by securing 37,035 votes against MQM's Amir Chishti who has acquired 15,434 votes.