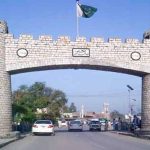 A marathon campaign by the Pakistan Tehreek-e-Insaf (PTI) in the province saw the party sweep to a landslide victory in Punjab.
In what is considered to be Pakistan's heartland and the core vote bank of the Pakistan Muslim League-Nawaz (PML-N), the PTI swept up 15 seats.
This is exactly what the party chief and former prime minister Imran Khan had predicted when voting ended at 5 pm on Sunday.
For their part, the PML-N could only secure four seats. The last remaining seat was bagged by an independent in PP-228 Lodhran.
PTI managed to bag three out of the four seats up for grabs in Lahore, including PP-158 Lahore-XV, PP-167 Lahore-XXIV, and PP-170 Lahore-XXVII.
The party also secured PP-83 Khushab-II, PP-90 Bhakkar-II, PP-97 Faisalabad-I, PP-125 Jhang-II, PP-127 Jhang-IV, PP-140 Sheikhupura-VII, PP-202 Sahiwal-VII, PP-217 Multan-VII, PP-224 Lodhran-I, PP-272 Muzaffargarh-V, PP-282 Layyah-III, and PP-288 Dera Ghazi Khan-IV.
The PML-N could only win PP-7 Rawalpindi-II, PP-168 Lahore-XXV, PP-237 Bahawalnagar-I and PP-273 Muzaffargarh-VI. An independent won PP-228—Lodhran-V.
After a day of voting in 20 provincial assembly constituencies of Punjab, election officials had begun counting the votes.
Voting was held in 20 constituencies of Punjab on Sunday after the seats fell vacant when their incumbents were de-seated by the Election Commission of Pakistan (ECP) for voting against their party in an election for the new chief minister of Punjab. The Pakistan Tehreek-e-Insaf (PTI) members had decided to "vote for their conscience" and cast their ballots in favor of Hamza Shahbaz.
The voting day began at 8am and after uninterrupted polling, ended at 5pm.
There were sporadic incidents of violence reported from some areas, but there were no fatalities. There were some arrests made, including that of PTI leader Shahbaz Gill for allegedly carrying a weapon, while miscreants and political workers were arrested for fomenting trouble.
The voter turnout by government estimates hovered over an impressive 40% mark.