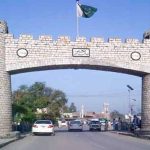 ISLAMABAD: As per unofficial and unconfirmed results, Pakistan Tehrik-e-Insaf (PTI) and Pakistan Muslim League-Nawaz (PML-N) are leading of four constituencies each of the National Assembly in the by-elections.
Voters in 35 constituencies of national and provincial assemblies went to the polls on Sunday in by-elections with the main contest expected between the ruling Pakistan Tehreek-i-Insaf (PTI) and the opposition Pakistan Muslim League-Nawaz (PML-N)
370 candidates are in the run for 11 National Assembly and 24 provincial assembly seats.
For the first time, overseas Pakistanis also exercised their right to vote through i-voting. The ECP had launched the Overseas Voting System on September 1 for today's by-elections.
Out of 790,000 Pakistanis living abroad, of which 631,909 were eligible for i-voting, only 7,419 people registered to vote.
The ECP has so far received 60 per cent results of by-elections on 11 National Assembly seats through the Result Transmission System.
According to unofficial, provisional results, the PTI and PML-N are leading on four seats each.