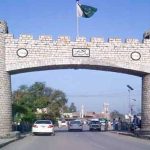 ISLAMABAD: Supreme Court (SC) on Wednesday has issued direction to Election Commission of Pakistan (ECP) for the preparation of content of affidavit to be submitted by candidates along with their nomination papers.
Hearing a petition of former National Assembly Speaker Sardar Ayaz Sadiq against Lahore High Court (LHC) verdict regarding nomination papers, Chief Justice of Pakistan (CJP) Mian Saqib Nisar clarified that no new nomination papers would be published for the process of publishing could delay the polls.
CJP also asked whether the plea submitted by former National Assembly speaker Ayaz Sadiq is admissible as he should have approached intra-court against the decision of single bench.
Justice Azmat Saeed remarked that the apex court has already given verdict in this regard in 2011.
Justice Saqib said that the nation should know everything about the candidates, adding that there is nothing wrong in listing the bank account details of candidates and their children.
The politicians should give relevant information in affidavit to ECP, he directed.
Earlier, SC had suspended the Lahore High Court (LHC) verdict in the case challenging the changes in nomination papers prepared by the parliament.