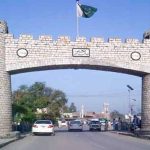 ISLAMABAD: Former prime minister Nawaz Sharif's son-in-law Captain (retired) Safdar on Wednesday has continued to record statement in a response to the questionnaire given to him by accountability court in Avenfield reference.
During the hearing headed by Justice Mohammad Bashir, Nawaz Sharif and Maryam Nawaz have sought exemption from the appearance.
Responding to a question of reporter outside the court, Captain Safdar said that the one who scores 33 marks is considered pass but he will top in this exam. The preparation is completed from past eight months, he added.
Earlier, Safdar's lawyer Amjad Pervez said that his client sometimes understands the questions from him and also fights on some queries.
Captain Safdar said that Joint Investigation Team (JIT) tried to make him approver after asking complicated questions. He said that Maryam Nawaz is with him from past 25 years but her father needs her more at this time.