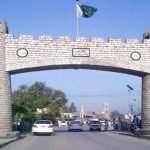 ISLAMABAD: The Council of Common Interests (CCI) will meet today with Prime Minister Shahid Khaqan Abbasi in the chair on the delimitation of new constituencies.
Media outlets reported that tll four provincial chief ministers would participate in the meeting along with members of the federal government.
Pakistan Muslim League-Nawaz (PML-N), the ruling party, has started contacting Pakistan Peoples Party (PPP) and other opposition parties prior to the all-important session.
National Assembly (NA) Speaker Ayaz Sadiq was busy making telephonic contacts with political parties till late night to take them into confidence regarding the constitutional amendment.
He maintained that the solution through parliament would benefit all, and hoped that other parties would show a responsible behaviour.
Ayaz Sadiq seemed optimistic after the contacts and said people might get a good news to hear today.