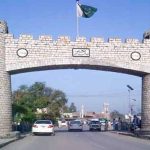 ISLAMABAD: Central Development Working Party at its meeting in Islamabad on Thursday approved a number of development projects worth billions of rupees.
The meeting was presided over by Minister for Planning and Development Ahsan Iqbal.
It approved construction of twenty small dams in Khyber Pakhtunkhwa. It approved two billion rupees for improvement of electricity metering and billing system.
The meeting referred Green Pakistan program to the ECNEC for approval.