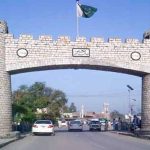 Pakistan Tehreek-e-Insaf (PTI) leader Fawad Chaudhry on Tuesday said that the chief election commissioner (CEC) Sikandar Sultan Raja has a few days to decide whether he wanted to go himself or be ousted.
"Decide whether you want to go yourself or we will oust you," Fawad said, said Fawad Chaudhry while addressing a press conference here in Islamabad. He said PTI will make its government in Punjab on July 22, 2022.
"We can also ban the entry of Rana Sanaullah and Attaullah Tarar in Punjab on July 23," he warned.
"Over five MNAs of the government are in touch with us," he claimed.
"We can send 'the ventilator government' packing anytime we want," he added.
"The current election commission must go now," he demanded.
"Our purpose is not to send the government home. We want free and fair elections instead," he stated.
"Hamza Shehbaz should resign now," he emphasised.