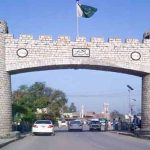 ISLAMABAD: Cellular service will remain suspended in different cities, including Karachi, as part of security arrangements on Chehlum of Hazrat Imam Hussain (R.A.) today (Friday).
According to a notification, the mobile phone service will be suspended from 10:00 am to 10:00 pm in various cities.
The cellular services have already been suspended in Peshawar and Quetta.
Pillion riding has already been banned in different cities for Thursday and Friday as part of security for mourning processions and majalis of Chehlum.
The Chehlum of Nawasa-e-Rasool Hazrat Imam Hussain (R. A.) and his 72 companions is being observed throughout the country today with religious solemnity and respect.
Zuljinah, Alam and Tazia processions will be taken out and Majalis will be held in all big or small cities and towns of the country to pay homage to the great sacrifice rendered by Hazrat Imam Hussain (R.A) and his companions in Karbala.