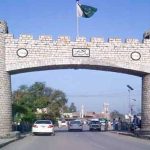 ISLAMABAD: Chief Justice of Pakistan Mian Saqib Nisar has made it clear that cement factories will not be allowed to use water from natural ponds.
He made these remarks while hearing a case in Islamabad on Thursday.
The three member bench of Supreme Court headed by the Chief Justice said the country is faced with water shortage and cement factories are using millions of gallons of water without any payment.
Mian Saqbi Nisar said the cement factories should use rain water or make other arrangements to meet their water requirements.
The court has summoned chief executives of two cement factories tomorrow for violating the court's orders on usage of water. Notices have also been issued to the local administration of Chakwal.