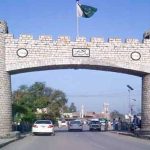 ISLAMABAD: The Supreme Court on Thursday framed charges against the State Interior Minister Tallal Chaudry's in a case related to contempt of court.
A three-judge bench headed by Justice Ejaz Afzal Khan read out the charges against the Pakistan Muslim League-Nawaz (PML-N) leader.
Talal Chaudry; however rejected the charges and pleaded pleaded not guilty.
The hearing was then adjourned until March 27, when the defense will present its arguments.
On Wednesday, the court was all set to indict the PML-N leader Talal Chaudry in the case; however, his lawyer informed the court that he had to leave to attend a funeral prayer.
Granting permission to Talal Chaudry's lawyer to leave, the court deferred the indictment of the State Minister for one day.