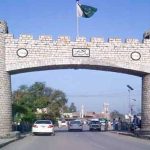 ISLAMABAD: Chief Justice of Pakistan Mian Saqib Nisar on Thursday expressed resentment over delay in the probe of Nandipur power project corruption scandal.
A three-member bench headed by Chief Justice conducted hearing over the restored 2011 petition of Pakistan Muslim League-Nawaz (PML-N) leader Khawaja Mohammad Asif against allegations of corruption in the construction of 525-megawatt combined cycle power plant at Nandipur (Gujranwala).
Report of Justice Rehmat Hussain Jafri on the Nandipur project was submitted in the court. Accoridng to it, the national exchequer suffered a loss of Rs113 billion due to negligence of the then federal law ministry for causing delay in giving necessary approval and completing documents for the execution of 950-megawatt power generation projects of Nandipur and Chichon-Ki-Malian.
NAB prosecutor told that two cases related to the project are under investigation in Lahore and Rawalpindi chapter of the bureau.
"A reference will be filed this week in accountability court," he said.
Khawaja Asif while responding to the queries of Chief Justice said, "I want the reference to be filed. The delay in the project has caused a loss of Rs27 billion which do not include the opportunioty cost."
"Why a reference was not filed against the person whose legal advise led to the delay in the project. Either file the necessary references or get rid of it. The case is facing a holdup since 2012," remarked the CJP.
He maintained that a time frame will be provided to wind up the case and the investigation officer will be held responsible if any error is found in the probe.
The court while announcing a recess in hearing directed former chairman of National Accountability Bureau (NAB) Qamaruz Zaman Chaudhry and prosecutor general to appear today.