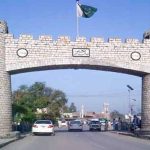 ISLAMABAD: Chief Justice of Pakistan Mian Saqib Nisar on Tuesday warned politicians to refrain from anti-judiciary statements that undermine the jurisdiction of the superior judiciary.
A three-judge bench headed by the Chief Justice was hearing petitions challenging an amendment in the Elections Act, 2017, paving way for disqualified person to head a political party.
Mainly opposition parties including Awami Muslim League chief Sheikh Rashid and the PPP have filed the petitions.
During hearing, PML-N leader Raja Zafarul Haq requested the court to grant the ruling party 10 days to draft a reply in defence because it had not been notified about the petitions. The CJP expressed surprise over the request and quipped that that PML-N leaders were very good speakers.
"Khawaja sahib why don't you say something, you speak very well," the CJP remarked, addressing Railways Minister Khawaja Saad Rafique, who was also present in court today, alongside former information minister Pervaiz Rashid, who was representing Nawaz Sharif.
When Saad Rafique expressed doubt over whether he could speak in court, Justice Nisar assured him that he was allowed to speak his mind.
"You have the right to speak here, but we will reply to your statements made in court," CJP said.
He said that although the judges did not respond to statements made outside the court, their silence should not be misconstrued as a weakness.
He vowed to protect the honour of the judiciary and declared that political statements were "forbidden" within the premises of the court.
Justice Nisar said that political speeches that criticised the SC or court rulings undermined the institution of the judiciary and warned leaders not to take actions that will "make it difficult for future generations to access justice".
He said that the judiciary respects the Parliament and its members, and that the sentiments should be reciprocated.
Senior PML-N lawyers had appeared in court for the hearing today, including former information minister Pervez Rashid, who represented Nawaz Sharif, Railways Minister Khawaja Saad Rafique and Senator Raja Zafarul Haq.
The SC rejected Sheikh Rashid's request that the court issue an interim stay order to nullify the amendment which enabled Nawaz to become party chief again. "How can we nullify a law that has been passed by the Parliament?" the CJP asked.
Hearing arguments from Rashid's counsel Farrogh Naseem, the court adjourned the hearing until February 6.