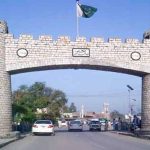 MIRAN SHAH: A minor boy was killed and another injured after an improvised explosion device (IED) exploded in Mir Ali sub-division of North Waziristan, political administration said on Thursday.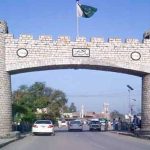 According to political administration, the incident took place on Wednesday evening in Madikhel village where landmine exploded. As the blast occurred, two brothers – a 5-year-old and an 8-year-old – sustained injuries and were shifted to Tehsil Headquarters Hospital (THQ) Mir Ali for medical treatment.
The five-year-old succumbed to injuries while his elder brother shifted to Bannu after the duty surgeon advised about it.
On Tuesday night, two Pakistani soldiers were martyred in Idak village of North Waziristan after their vehicle came under attack. Three soldiers also injured during the attack.
The martyred soldiers have been identified as Naib Subedar Faisal and Naik Naeem. The injured include Naik Idrees, Sepoy Mudassir, and Sepoy Azhar were shifted to nearby hospital.
Landmines have been scattered throughout Fata and incidents of landmines blasts have become a routine matter. After repatriation, tribes of North Wazirsitan have been faced with menace of landmines that have been taking their lives and crippling them.
The tribal elders have been demanding of the government to clear Fata of the mines. The elders, who were participating in Pashtun Long March, also met with Prime Minister Shahid Khaqan Abbasi and were assured that landmines would be cleared.