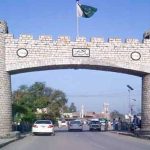 ISLAMABAD: China has assured to extend every possible cooperation to steer Pakistan out of economic crisis.
In a media talk on Friday, Chinese Ambassador to Pakistan Yao Jing said his country is cognizant of the problems faced by Pakistan.
He said we desire a strong and peaceful Pakistan.
Yao Jing said Chinese people and its government are anxiously looking forward the upcoming visit of Prime Minister Imran Khan to China. He said the visit will provide an opportunity to both the countries to learn from each other's experiences.
Matters pertaining to bolstering trade between the two countries will also be discussed during the visit.
He said new Pakistani government has a new vision for the country.
The Chinese ambassador said Pakistan is a responsible member of world community. He said Pakistan has an important role in regional peace especially with regards to Afghanistan.
Regarding China Pakistan Economic Corridor project, the envoy said that the mega project needs to be seen in a broader context.
He said the corridor project will benefit not only Pakistan but also other regional countries.