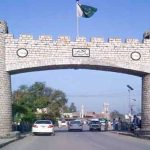 BEIJING: China, while welcoming Afghan President Ashraf Ghani's offer of talks to Taliban has extended full assistance to the Afghan reconciliation and peaceful reconstruction process.
Chinese Foreign Ministry Spokesperson, Hua Chunying in a press briefing in Beijing, said that China always supported the Afghan-led and Afghan-owned extensive and exclusive reconciliation process.
The Spokesperson urged all the relevant parties in Afghanistan to address their difference through dialogue and consultation.
Hua Chunying said that China highly appreciates efforts made by the government and President Asharf Ghani for reconciliation.